CARPET CLEANING
OUR SERVICES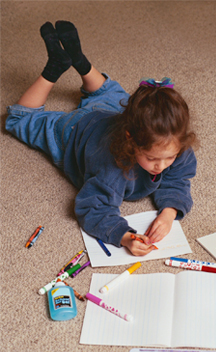 All Star Chem-Dry Carpet Cleaning.

Servicing Toronto, Woodbridge, Markham and Thornhill
If a large surface area of your home is carpeted, it's important for the health of your family and your furnishings that you get the carpets regularly cleaned by a professional. Think about it! You wash the clothes you wear regular to keep them fresh and hygienic. Carpets require periodic cleaning for the same reason. In addition:
Accumulated grime can drastically reduce the fabric life of your carpet.
Carpets that go unchecked for prolonged periods of time spell heaven for mites and bacteria.
Professional cleaning ensures a complete removal of general dust and accumulated debris; Regular domestic vacuum cleaners and steamers, no matter how powerful, rarely have what it takes to deodorize carpets and get rid of dirt and germs nestled deep down.
Regular cleaning is key to well-maintained carpets that look noticeably cleaner and fresher.
In the long run, regular carpet cleaning makes more economic sense than carpet replacement.
5% off when you book by phone! CALL TODAY 416-916-0550 >>
OUR MANIFESTO
At All Star Chem-Dry, our approach to carpet cleaning rests on 3 pillars. Our promise: We'll leave your carpets Drier, Cleaner, Healthier®.
Drier
Chem-Dry's patented hot carbonating extraction system, which operates on microscopic CO2 bubbles that penetrate and explode dirt from the deep fibers of your carpet, uses 80% less water than traditional steam cleaning. This explains the short drying time; your carpet will dry in 1 to 2 hours.
Cleaner
Employing a principle not so different from using club soda to remove stains from a shirt, carbonation is a superior and green carpet cleaning process. The power of carbonating solutions explodes dust and other allergens from the deep fibers of carpets to the surface where they can be extracted without having to resort to harsh chemicals or excessive amounts of water.
Healthier
Chem-Dry's patented cleaning process removes the risk of mold and mildew growth under carpets as the result of the excessive use of water as it happens in typical steam cleaning. Note also that the products we use for cleaning including our main carpet cleaning solution, "The Natural" are green certified and eco-friendly, safe for kids and pets alike.
Whether you want to sanitize or deodorize your carpeting at home, call us on 416-916-0550 or use our contact to make an inquiry. We are equipped to meet and exceed your carpet cleaning needs.
Chem-Dry Powerful Rug Cleaning Services

Toronto, Woodbridge, Markham and Thornhill